Ghost hunting in the 21st century is turning out to be a weird mix of old and new. While there are some groups out there developing and using high-tech gadgets that promise communication with the other side, others are desperately clinging to old school ideas and ideology. There are multiple investigation techniques out there that can be used alone or together in order to custom-fit our cases and our own beliefs. One such theory, that adequately combines both old and new, is the use of trigger objects!
Trigger objects are simply items that ghost hunters and paranormal investigators use in order to elicit communication from an entity. The idea is to get the entity to MOVE the trigger object or otherwise interact with it in a measurable way.
Trigger objects are closely associated with the
Singapore Theory
of investigation, which involves recreating a scene or a time period for the entity through costumes, period music, and of course...trigger objects. You're only limited by your imagination and resourcefulness when it comes to choosing trigger objects, but here's a generalized list of my favorite types of trigger objects:
Objects Already On-Site
Objects at the location that already said to move with some frequency are the ideal trigger objects. They are convenient and there is already a history and familiarity there. These can be items that belonged to, or held some significance to the suspected entity in life, or may simply be random items that forever reason, have been chosen by the entity to use, possibly as a means of communication. Don't limit yourself to items that have a history of moving, though. If there are any personal items of the suspected entity on-site, you might be able to convince them to move it for you. Items under this category could include jewelry, religious items, rocking chairs, trinkets, war memorabilia, photographs, etc. Make sure questions pertaining to these stories and objects are covered in your client interviews, and also make sure you have PERMISSION to implement them in your investigation! This is especially important if the objects are antiques or valuables.
Toys
Toys, especially period toys of the time of the suspected entity, are great ways to interact with the spirits or ghosts of children. Toys that easily make noise or are easily moved are ideal, as are items such as small music toys, balls, dolls, cars, stuffed animals, jacks, blocks, electronics, etc. However, there are a few caveats. Any toy with a battery or computer chip can totally act crazy all on its own, lol. Dying internal batteries, temperature changes, and all manners of malfunctions will make these types of toys go off by themselves. Toys that roll also will "activate" on their own. If the floor is uneven, it can roll in a downhill direction so make sure to always have a level on hand. But, perfectly flat surfaces will also cause these toys to roll with the slightest breeze or vibration. With balls, you might want to use something with a thicker surface, or one that is slightly deflated...and look for intelligent movement such as sudden stops and starts and changing of direction. Note: Places like flea markets and antique stores usually have affordable antique toys that can be used as trigger objects, and Cracker Barrel has a huge selection of newly constructed period toys for a fair price.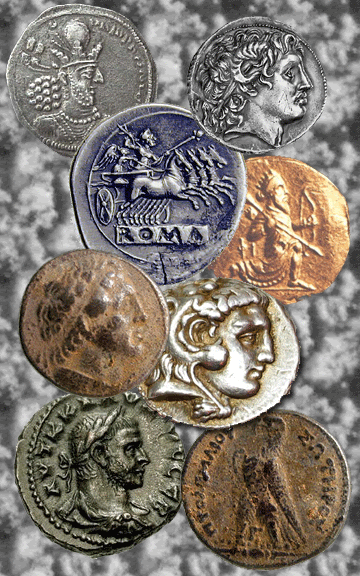 Coins
Coins are small, portable, and fairly light. They are easily recognized and pretty period specific. They are also metal, which theoretically means that they could store and conduct energy with ease. Included in the coin category, scrip is great to use at coal mine related investigations. On a related note, coins are often reported in
apportation cases
, especially pennies and dimes. If entities (or even RSPK) are already showing that they can move these items, then that could make them good items to incorporate on an investigation as well.
Alcohol and Tobacco
There are TONS of stories throughout ghost-lore concerning people leaving a drink, or a pipe, cigar, or cigarette out for a suspected entity who was said to have enjoyed the vice in life. Choose the brand/type believed to be favored by your ghost and refrain from actually joining your entity in this activity while actively conducting your professional investigation. Also, clear such items with your client and make sure they understand that these are just trigger objects.
Electronic Communication Devices
I have reservations about including what I consider electronic communication devices, such as the Flashlight Technique and K-II meter...and any other device that relies on the entity to touch or interact with it. These are fun devices to experiment with, and I commend their designers and those who use them for thinking outside the box, but just be aware that these devices are largely operating on hypothetical principles about what "ghosts" are and how they can operate in our physical realm. Most of these devices are also very vulnerable to false positives. When using such devices, know and understand how they work. Back up any results with historic research and more objective data.
Whatever types of objects you choose to use, there are a few things to keep in mind when it comes to actually monitoring if the object moves or not. Make sure that the object is stationed on a sturdy, flat surface away from anything that might bump into it. Depending on where its at, draw an outline around the object with chalk, or place the item on a sheet of white paper with the outline drawn on the paper.
A very old school method of detecting fraud and determining movement is to sprinkle the area around the object with flour. This is pretty messy, so only do this step with permission, and with a way to thoroughly clean up. A well placed motion sensor may be a cleaner alternative to detecting fraud or accidental human contamination. There are also devices that are designed to pick up vibrations, but any suspected movements should be manually checked for seismic activity, drafts, interference by trains, traffic, and so forth. And of course, make sure the object and the area around it is being video recorded with accompanying audio from multiple angles if possible. Since it seems that the majority of objects move when no one is around to watch them, its important to have some visual record of what happened if you choose to implement this passive technique.
*Let me know what types of trigger objects YOU have implemented, and whether or not you've had success using them! Feel free to comment below, or LIKE me on Face Book for discussion, links, and more!*